Some of my biggest fears with work are looking stupid, unqualified, and/or inexperienced. To be fair, sometimes I don't know things, I'm not licensed, and I've only been working for 2.5 years. So… my fears aren't totally unfounded?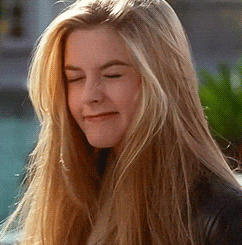 But, you know what happens when I center those fears in my brain? I actually come across as stupid, unqualified, and/or inexperienced. That doubt will likely never leave completely, but I am consoled with the knowledge that I'm only getting better at my job as time goes on.
Tomorrow I am meeting a client, her general contractor, and a mechanical engineer on site to discuss a ventilation issue without my boss. I have a basic understanding of mechanical systems, but this project is unique in that it's a nail salon in a basement, and the fresh air intake location is unclear to say the least. My plan is to be clear about what I do know, ask questions, and look at the whole meeting as a learning opportunity!
Yay new challenges! Wish me luck and confidence 🙂
❤ Severn