Here's the thing: There are none.
Aside from taxes, and some work projects, there is pretty much no such thing as deadlines in adulthood.
I've been in the real world for a year now, and let me tell you something: I need deadlines. If I don't have a hard deadline, nothing gets done.
And let me tell you something else: self-imposed deadlines do not (apparently) count.
Anxiety strangles me at the thought of letting my mom down, but if it's only me I'm letting down? Psh. Who cares?! My goals don't need to be accomplished anytime soon! I'm still young! I have the rest of my life ahead of me! Just have fun–no need to work towards anything specific. Just eat some hot cheetos and watch Gilmore Girls all the way through for the third time.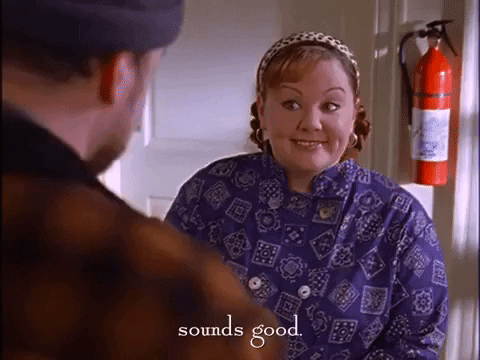 My brain tells me this daily, and it's so unbelievably frustrating. It takes a lot of energy to overcome this thinking, too, and as a result (when I can overcome it) I can have no more than a maximum of three productive days in a row. I can't remember ever succeeding in a fourth (unless I was under enough stress to light a fire under my ass).
Here's what I'm thinking, though:
Originally, I told myself I would get my architecture license by 25. That's in 6 months, and so not likely to happen
And this is where I get stuck.
Unless.
Self-imposed deadlines don't wok. Stressing myself out by scheduling all the tests is NOT the move because I would actually implode (and go broke). So what are my options?
If any of you have ideas, please do share? I figure if I'm brainstorming, and y'all brainstorm, too, we're bound to come up with something, right? So please help if you can and are willing. Otherwise, saying a quick prayer for my focus (and sanity) would be much appreciated as well.
Until next time,
Severn