My last few posts have been a little on the serious side, so here is something to break the streak!
*SOME SPOILERS* (but also most of these shows are all hella old and no longer making new episodes, so get with the times y'all.)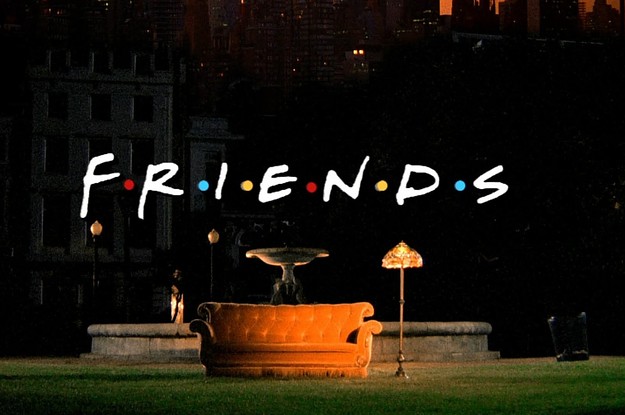 1. Friends | Definitely my favorite show of all time. It was my mom's favorite show as I was growing up, so I used to watch it with her all the time. Watching it again (and again and again) as an adult just made me love it even more! It's hilarious, relatable (mostly), and has the perfect amount of drama. The short episodes make it the perfect show to fill the gaps between classes, while cooking, or on a short commute. Sidenote: I bawl my eyes out every time I watch the last episode even though I've seen it a million times.
2. Gilmore Girls | I absolutely love this show for so many reasons. It's definitely a very close second behind Friends for my favorite. Aside from the brilliant script, acting, and set, I appreciate GG so much because my mother and I ARE the Gilmore Girls. I feel like a lot of mother-daughter pairs say that, but I'm serious. There are eerie parallels in the story lines of Lorelai and Rory and Mommy and me. (Though I must admit, for the record, when I was younger my mom was convinced we were them, but I disagreed. I agree now, but that's also because it's actually true now!) Sidenote: I CAN'T WAIT FOR THE REBOOT!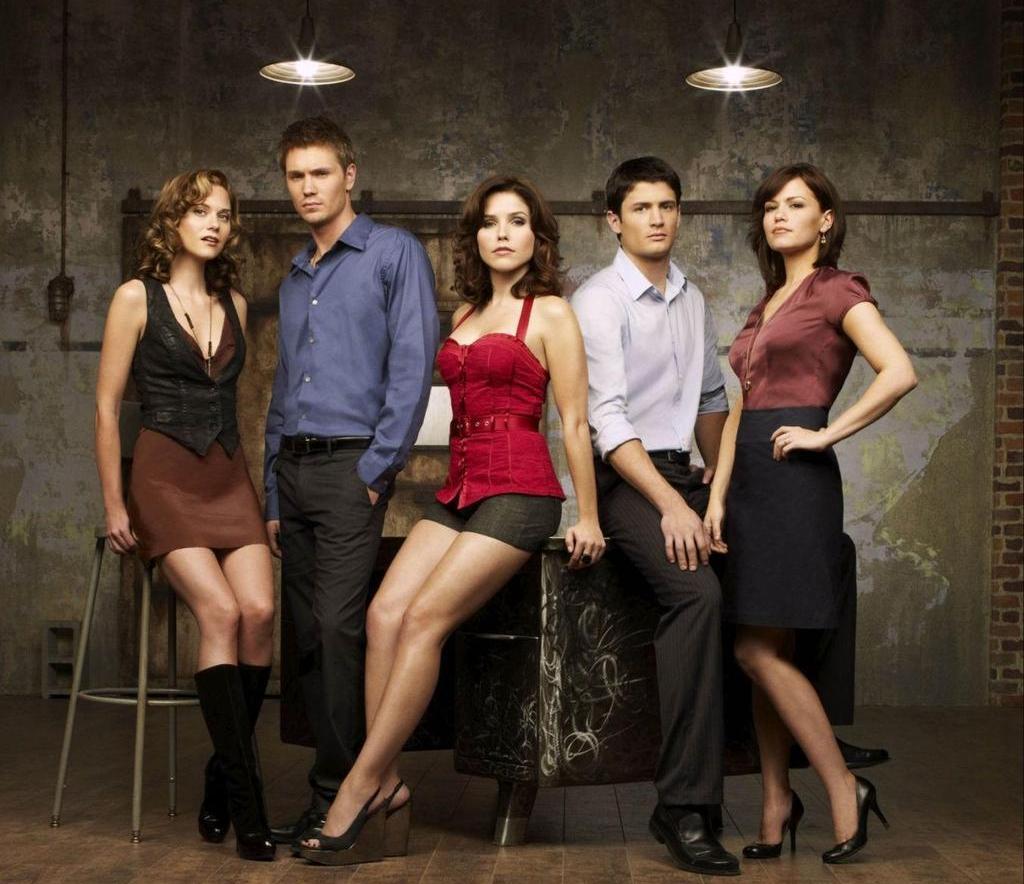 3. One Tree Hill | It's just so deliciously dramatic. The viewer totally gets sucked into the story lines of each character, even after Luke and Peyton peace out. There's drama, comedy, suspense, nudity. (Wait, is there nudity? It was on the WB/CW, so probably not.) Plus, who doesn't want to watch Nathan and Haley fall in love and stay that way? I'm holding out for my Nathan.
4. House | I learned so many medical terms from this show. I was actually able to use one of them once, though for the life of me I don't remember which one it was. House is yet another drama, but Hugh's dry, sarcastic wit is literally my favorite type of humor. And I really enjoy that he's such an asshole, because quite frankly, I am often an asshole, so I can relate. Also, the format of having a new case each episode keeps the viewer interested.

5. Family Guy | So bad it's good. I personally find Family Guy to be hilarious, and I love watching it. Yet another good way to kill time, and I never feel bad about falling asleep and missing episodes because it's just Family Guy, haha. Sidenote/Fun Fact: Family Guy has made fun of at least three of the above shows. And even though I love all these shows, they were pretty accurate critiques, haha. Links: OTH House (I can't find a video of the GG scene, but basically they talk a mile a minute and down some coffee.)
'Tis all for now, lovelies. I'll be back tomorrow.
❤ Severn